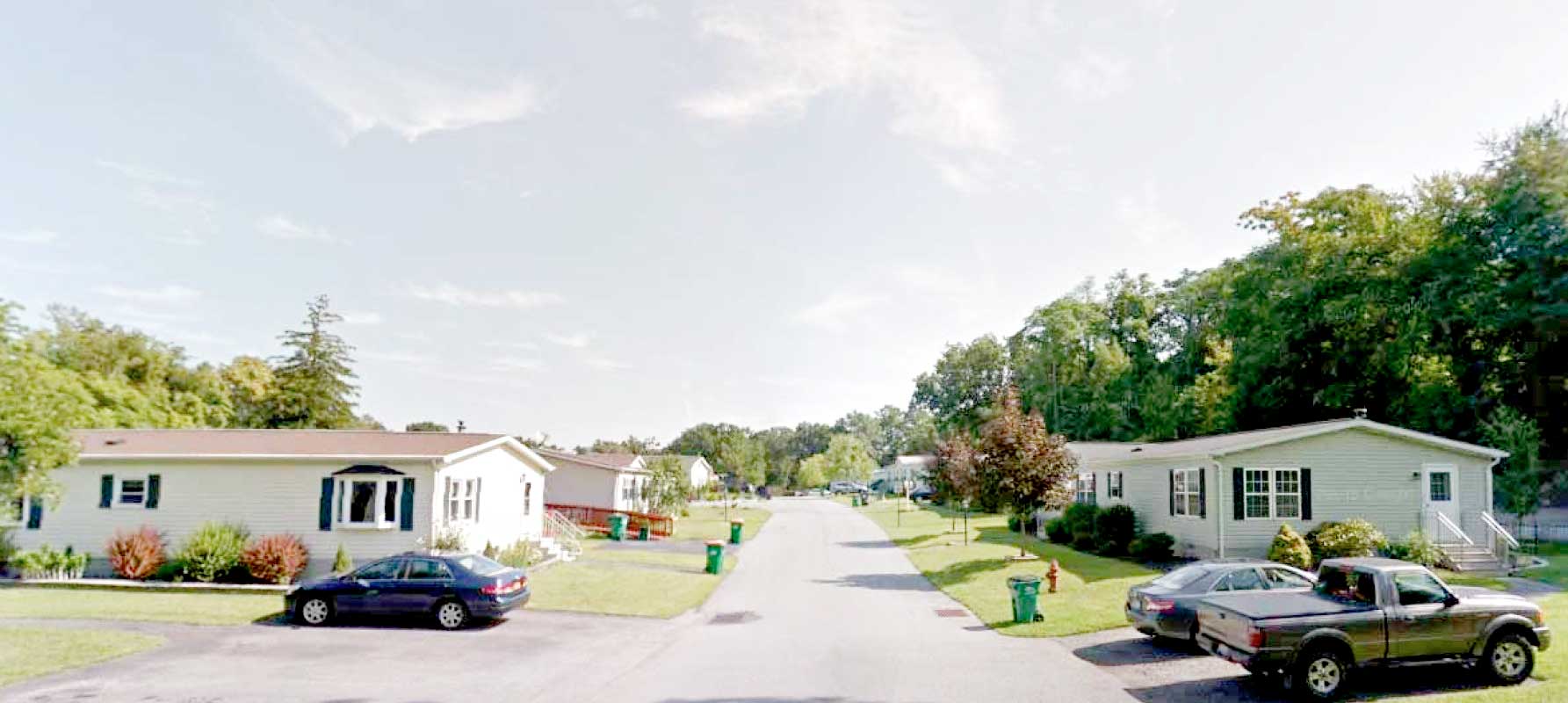 What's it like to live in an Elgen community? That depends. Our communities vary in size from more than 100 lots to fewer than 25. In some, more than 80 percent of residents are age 55 and older; others have many children. We can help you find the Elgen community that fits your needs and lifestyle in the counties of Dutchess, Albany, Greene and Schoharie.

How does the home get to the property?
Each home is meticulously built in a climate-controlled environment at one of our manufacturer's facilities. Once it is complete it is delivered to the site.

Who pays for utilities?
You pay for electricity, cable, fuel, telephone and anything else you may desire. Your lot rent includes garbage pick up.

Garages?
Our communities do not have garages, although some residents erect carports (with our permission). All sheds, decks and carports must have town zoning approval, in addition to our approval, before being built or installed.

What is included in the price of a new home?
Included in the purchase price of a home is its installation on a concrete pad, as per NYS Building Code, with properly installed skirting, expert installation by our in house set crews, utility hooks ups. Asphalt driveway and walkway to the front door, driveway light, fully graded and seeded lot, fiberglass steps with deluxe aluminum rails, attractive foundation planting, 8 x 8 amish tool shed to match your home.

Why do I have to lease the land?
When you live in a land-lease manufactured home community, you lease your land and own your home. This makes your initial dollar investment much lower than a traditional home purchase. The lower investment puts more money in your pocket each month for savings, vacation or paying off more of your home. In any event, leasing your land gives you more control over your expenses.

How big a yard do I get?
Each lot is different, but most lots are about 60x100 feet. That's about .14 of an acre.

Gardens and planting
All residents can plant flowers and gardens on their property. We do have some rules and regulations as to what can be planted in regard to safety and overall appearance.

Do you cut the lawn?
As part of your lot rent, we cut the grass in all common areas. You are responsible for your own lot. However, we offer lawn care and other services, including skirting repair, power-washing your home, driveway sealing, plumbing and heating repair, landscaping and snow removal. We can even take care of your home while you're on vacation or spending the winter in your other home! Let us know what you need.

Do you have existing homes for sale?
Yes, we do.

Selling and moving
You are allowed to sell your home at any time. A prospective buyer must fill out a tenant application and be approved before the sale can proceed.

Do homes have basements?
Our homes are placed on concrete slabs; basements are not available.